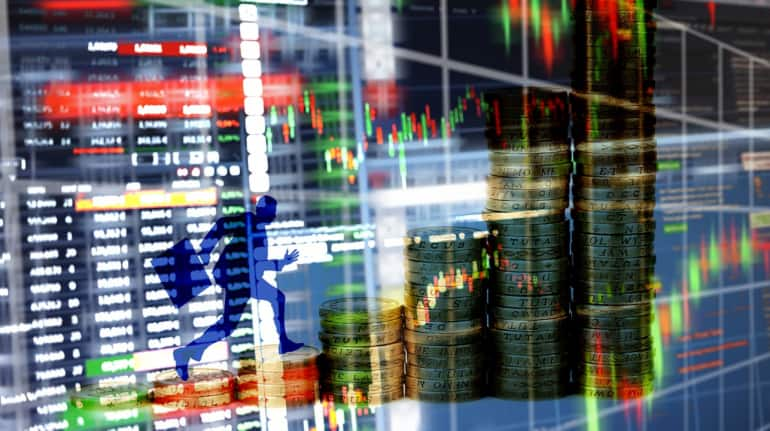 The Indian stock market is expected to open lower as trends on SGX Nifty indicate a negative start for the index in India.
Indian market closed with gains of about 2 percent for the week ended April 30, but closed flat with a slight negative bias for the month. The S&P BSE Sensex failed to hold on to 50,000 while the Nifty50 had a touch-and-go moment with 15000 in the week gone by.
Experts feel that the trend still remains intact and as long as Nifty50 holds above 14,300 levels there is a good chance of markets retesting record highs in the May series.
Sectorally, buying was seen in metals that rose over 10 percent in the week gone by, followed by energy as well as banking stocks.
Banking and metal stocks led the weekly rally backed by a strong earnings outlook. However, banking indices gave away its weekly gain owing to heavy selloffs towards the end of the week.
Stay tuned to Moneycontrol to find out what happens in the currency and equity markets today. We have collated a list of important headlines across news platforms that could impact Indian as well as international markets:
US Markets:
Wall Street ended lower on Friday, with Amazon, Apple, Alphabet, and other tech-related companies weighing on the S&P 500 and Nasdaq despite recent strong quarterly earnings reports, said a Reuters report.
The Dow Jones Industrial Average fell 0.54% to end at 33,875.31 points, while the S&P 500 lost 0.72% to 4,181.21. The Nasdaq Composite dropped 0.85%, to 13,962.68.
Asian Markets
Asian share markets got off to a slow start on Monday as holidays in China and Japan crimped volumes and investors awaited a raft of data this week which should show the U.S. leading a global economic recovery.
SGX Nifty:
Trends on SGX Nifty indicate a negative start for the broader index in India, with a loss of 88.50 points or 0.60 percent. The Nifty futures were trading lower around 14,553 level on the Singaporean Exchange at 7:25 IST
Warren Buffett's Berkshire rebounds from pandemic's depths
Warren Buffett's Berkshire Hathaway Inc said on Saturday its earnings are rebounding from the worst effects of the COVID-19 pandemic and that it has extended its aggressive stock repurchases with $6.6 billion of new buybacks.
Scientists say India government ignored warnings amid coronavirus surge

A forum of scientific advisers set up by the government warned Indian officials in early March of a new and more contagious variant of the coronavirus taking hold in the country, five scientists who are part of the forum told Reuters.
Poll Results From 5 States:
In West Bengal, Mamata Banerjee's Trinamool Congress (TMC) has clinched an emphatic victory in a high-stakes election battle, defeating the Bharatiya Janata Party (BJP) to form the government for a third consecutive term in West Bengal. TMC won 214 seats, while BJP has won 76 seats in assembly election.
The BJP-led National Democratic Alliance (NDA) defeated the Congress to come to power in the Puducherry Assembly Elections. The NDA alliance, which comprises All India NR Congress, BJP and AIADMK, won 16 seats out of 30 to form the government in the southern state.
Breaking the four-decade trend of no-incumbent getting re-elected, the Left Democratic Front (LDF) led by Pinarayi Vijayan has stormed back to power in Kerala with 99 seats out of 140. On the other hand, UDF won 41 seats, and BJP failed to win even a single seat.
The Dravida Munnetra Kazhagam (DMK)-led Secular Progressive Alliance (SPA) won 159 seats in the 234-member assembly. On the other hand, the incumbent AlI India Anna Dravida Munnetra Kazhagam (AIADMK) and its alliance won 75 seats.
And in Assam, BJP led comfortably over Congress-led alliance with BJP-led NDA won 75 of the 126 seats.
GST revenue collection for April hits new record high of Rs 1,41,384 crore

The gross Goods and Services Tax (GST) revenue collection for April, 2021 hit yet another peak of Rs 1,41,384 crore, of which CGST was Rs 27,837 crore, SGST Rs 35,621,and IGST Rs 68,481 crore, as per the press note released by the government. Collections in April 2021 have surpassed even those of March.
Centre extends timelines of certain I-T compliances

The Central Board of Direct Taxes (CBDT) has in a circular dated May 1, 2021 said that the Centre has decided to extend timelines of certain compliances, to mitigate the difficulties faced by taxpayers due to the ongoing COVID-19 pandemic.
SBI reduces home loan interest rate to 6.70%

The country's largest lender, State Bank of India (SBI) on Saturday said it has reduced home loans rates to 6.70 per cent. Also, women borrowers will get a special concession of 5 bps, the bank said in a release.
21 Companies to report results today:

There are as many as 21 companies that will report results for the quarter ended March later today that include names like Apollo Tricoat, Godrej Properties, IDBI Bank, Kotak Mahindra Bank, SBI Life Insurance, Tata Chemicals, and Varun Beverages.
FII and DII data

Foreign institutional investors (FIIs) net sellers of shares worth Rs 3465 crore, while domestic institutional investors (DIIs) net buyers of shares worth Rs 1419 crore in the Indian equity market on April 30, as per provisional data available on the NSE.
1 stock under F&O ban on NSE
Sun TV was the only stock under the F&O ban for May 3. Securities in the ban period under the F&O segment include companies in which the security has crossed 95 percent of the market-wide position limit.
With inputs from Reuters & other agencies.