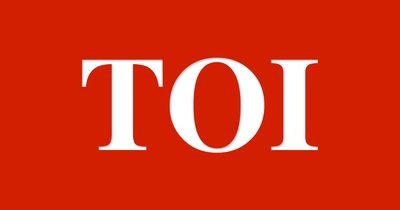 Much like the past, the state cabinet would be having ministers with a mix of educational backgrounds this time too. In the list of minister-designates are the names of doctorate holders P T R Palanivel Thiagarajan and K Ponmudy. Alongside are the names of P Moorthy and Anitha Radhakrishnan, both school dropouts, who are set to take charge as ministers for commercial taxes and fisheries.
Not just the cabinet, the state assembly too would have a grand mix of legislators of varied educational backgrounds — from those who have just done their Class V to those with PhD suffixed to their names. As far as educational qualifications are concerned there seems to be very little difference between the two Dravidian parties. If the DMK has Ponmudy, the AIADMK has a doctorate MLA in Pollachi V Jayaraman. At the other end of the spectrum, the AIADMK has MLAs like former chief minister Edappadi K Palaniswami and former minister P Thangamani who took the political plunge with only a school education.
According to the Association for Democratic Reforms (ADR) which analysed the educational qualifications of 224 MLAs, who won the recent election, seven had completed Class V, while 18 MLAs passed Class VIII.
Politicians feel it is unfair to take into account educational qualification because the Constitution does not lay down any such criteria and what matters is dedication and the urge to serve people. They cite examples ranging from K Kamaraj to the more recent Edappadi K Palaniswami who was appreciated by the Centre for his handling of Covid.
In 2016, there were even more MLAs with just schooling as their educational qualification when it analysed affidavits of 204 MLAs. "At least 89 (44%) MLAs have declared their educational qualifications to be between Class V pass and Class XII pass, while 110 (54%) MLAs have declared having an educational qualification of graduate or above," the 2016 report said.
Of late there is a trend among political parties to look at educational qualification of candidates too, said ADR state coordinator Joseph Victor Raj. "But it does not seem to be a key criteria. Parties are unlikely to drop someone because of his or her education,'' he said. It's the candidates popularity in the constituency, money and muscle power and the "winnability" that are taken into consideration.
Some time ago, the Rajasthan government set a minimum educational qualification for those contesting civic polls. But that was rolled back by the next government after the rule faced stiff opposition. "I have never felt that lack of a formal higher education as an impediment. In my political career I could serve people as efficiently and even better than many MLAs,'' says P Karthikeyan, two-time MLA of Vellore who is a school dropout.
FacebookTwitterLinkedinEMail