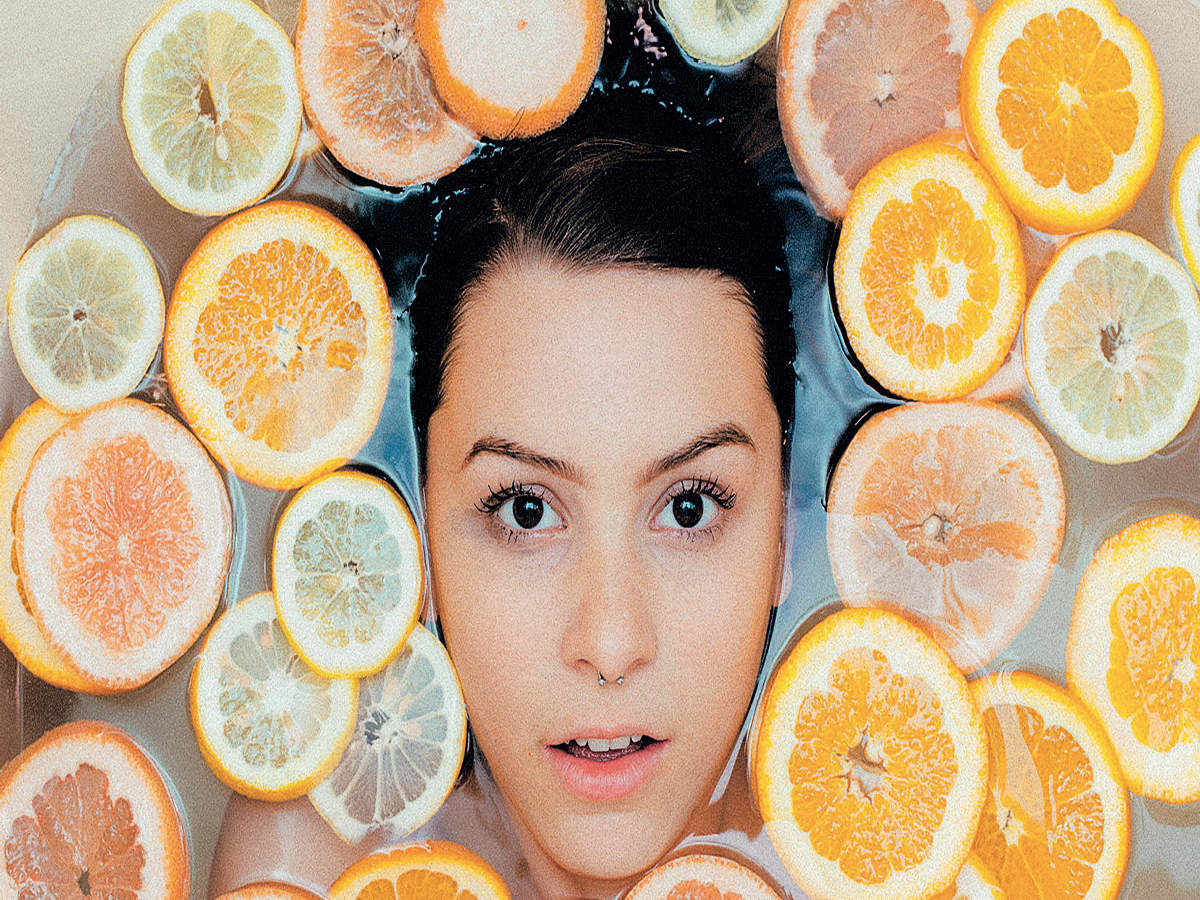 By Eden Noronha
Add fruits to your daily routine and diet to get great, moisturised, acne-free and glowing skin
Fruits can do a lot of good for your skin. Unlock the many benefits of fruits for skin by simply incorporating them into your daily routine. Packed with essential vitamins and minerals, they can work all sorts of wonders for your skin. Indulging in a fruit-rich diet will give you numerous health benefits and improve your skin from the inside out. These juicy treats can also be used to treat specific skin concerns. Fruit extracts are used in many cosmetic formulations too, because of their benefits.
We take a closer look at fruits and how they offer amazing beauty benefits for your skin health. Fruits contain powerful antioxidants that help detoxify the skin and protect it from cellular damage caused by free radicals. The addition of fruits to any kind of diet or beauty routine is beneficial for healthy skin. There are various types of fruits available in nature, and each of them has numerous properties that enhance the appearance of your skin and keep it in good health.

Fruits rich in vitamin C are essential for healthy skin

Vitamin C is necessary for a healthy body. It not only helps strengthen immunity for internal health but also boosts collagen production in the body, thereby improving the skin's barrier function for external health and beauty. It is the ingredient you need to stock up on daily as your body cannot naturally produce vitamin C, nor does it reserve it within your blood for later use. If you're looking to get in on its benefits for glowing skin, consume fruits that are rich in the vitamin. Try citrus fruits every day or incorporate them into your beauty routine. Such fruits are the best to fight acne. Fruits such as oranges, grapefruits, and pineapples are great sources of vitamin C.

Tip: To treat sudden breakouts, dip a tiny cotton ball in pineapple juice, and tape it to the acne spot. Take this off after 30 minutes, and rinse with cool water.
Berries have many skin-loving benefits

Berries are rich in antioxidants that benefit the skin. The polyphenols that are found in berries help protect the skin from damage caused due to the environment, and various signs of ageing. Berries are great for treating target spots and specific skin concerns too. They can be crushed and used to make natural scrubs as they have exfoliating properties. Fruits like strawberries are also rich in salicylic acid, which can help exfoliate to get rid of acne-causing bacteria. If you are using berries on your skin for the first time, it is important to conduct a patch test.

Tip: Slice up a strawberry, and gently rub it on the skin to exfoliate. This will keep acne at bay. Wash your face afterwards with cold water.
Tropical fruits for nourished skin

Tropical fruits have numerous benefits for skin. They come packed with essential vitamins and moisturising properties. These fruits can be applied directly to skin. Papayas and bananas are especially nourishing for the skin and offer skin-brightening properties. Both of these fruits are rich in potassium and vitamin A. Papain, an active enzyme found in papaya, helps to exfoliate and get rid of dead skin cells.

Tip: Rub papaya peels on your skin and let them sit for 20 minutes. Rinse off with water. This will also hydrate your skin and brighten your skin tone.

Benefits of adding fruits to your diet

Your skin is the largest organ of your body. To keep it healthy, it is very important to ensure you are eating the right foods, irrespective of whether or not you use skincare products. Fruits are naturally low in fats and calories, and you do not have to worry about cholesterol when it comes to this food group. Fruits are good sources of essential nutrients that your body needs but doesn't always get enough of. Fruits contain potassium, dietary fibres, vitamin C, and folic acid. These nutrients aid bodily functions that promote skin health and boost cell regeneration.

Tip:Consume a rainbow of fruits regularly to get glowing skin.

Planning a fruit-rich diet for good skin
Include fruits in your diet daily. Eating at least one fruit that contains vitamin C each day is good to maintain good skin health. Try adding fruits to your salads, desserts and breakfast.