June 30, 2021
/ 07:38 AM IST

Follow our LIVE blog for the latest updates on the novel coronavirus pandemic and its impact
June 30, 2021
/ 11:21 AM IST
ICICI Direct:
Overall volatility in the rupee is declining as no major triggers are seen in the Dollar index. However, we feel the rupee is near its support of 74.25 and a move towards 74.6 is expected.

The dollar-rupee June contract on the NSE was at Rs 74.50 in the last session. The open interest fell 2.7% for the July series
June 30, 2021
/ 11:14 AM IST
S&P BSE Smallcap added over half a percent led by Uflex, Sasken Tech, Vindhya Telelink and Central Bank of India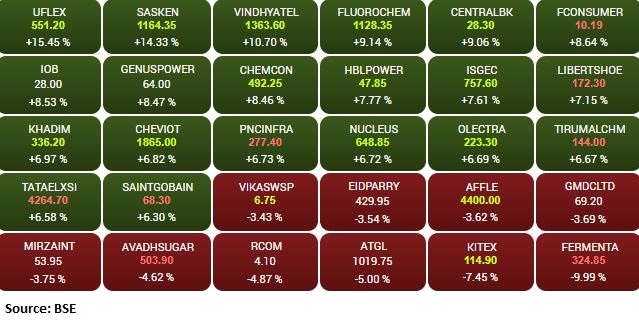 June 30, 2021
/ 11:08 AM IST
Graphite India shares gain: The company reported a net profit of Rs 64 crore in the quarter ended March 2021 against a loss of Rs 7 crore in the year-ago period. The sharp turnaround in profits was driven by a dip in material costs resulting in positive EBITDA margins in the current quarter. Research and broking firm ICICI Direct has maintained a buy call on the stock with a target of Rs 800 per share.
"During Q4 FY21, electrode prices started to recover from the lows. Furthermore, with increased steel production around the world, demand for electrodes has started to pick up and prices have started to stabilise. This augurs well for Graphite India, which is the largest Indian producer of graphite electrode," it said.
June 30, 2021
/ 11:04 AM IST
Market update at 11 AM: Sensex is up 306.04 points or 0.58% at 52855.70, and the Nifty added 84.40 points or 0.54% at 15832.90. Kotak Mahindra Bank, Infosys and Coal India are the top gainers while Kotak Mahindra Bank, Reliance Industries and Cipla are the most active stocks.
Among the sectors, PSU Bank, metal and IT indices added a percent each while teh midcap and smallcap indices are also trading in the green.
June 30, 2021
/ 10:42 AM IST
Anil Kumar Bhansali, Head of Treasury, Finrex Treasury Advisors:
A very range-bound rupee with RBI sitting on both sides and not allowing even a 10 paise move for the last five days. Rupee to remain in range of 74.05 to 74.45. No particular triggers except month-end selling from IT companies. Quarter end data will be released after market hours.
June 30, 2021
/ 10:31 AM IST
Kotak Institutional Equities Tweaks Midcap Model Portfolio Towards 'reopening Plays'; 18 Stocks To Watch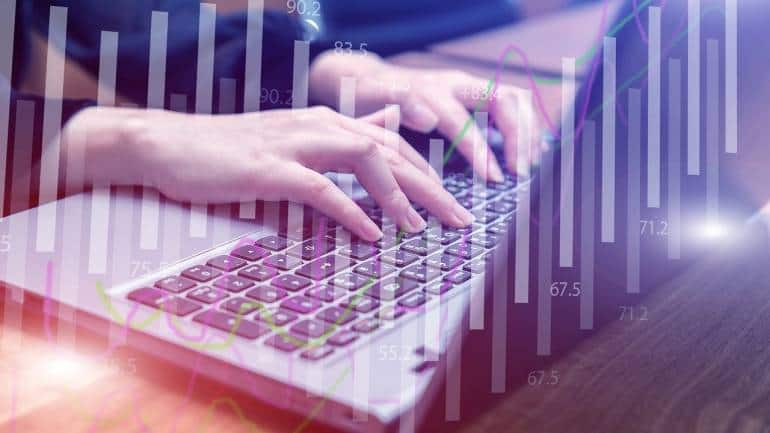 Brokerage says equity markets will have to adjust to higher interest rates as central banks exit their ultra-loose monetary policies over the next few months
June 30, 2021
/ 10:29 AM IST
Rupee Opens:
Indian rupee opened flat at 74.22 per dollar on Wednesday against previous close of 74.23, amid buying seen in the domestic equity market. On June 29, rupee ended marginally lower at 74.23 per dollar against Monday's close of 74.19.
June 30, 2021
/ 10:17 AM IST
Nifty PSU Bank index rose 1 percent led by the Central Bank of India, IOB, UCO Bank, Punjab and Sind Bank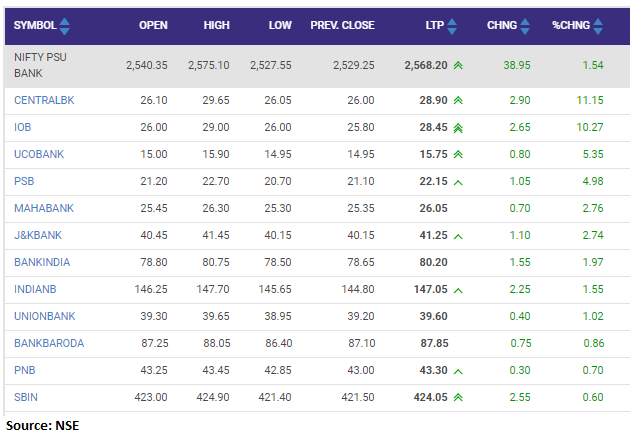 June 30, 2021
/ 10:12 AM IST
Indiabulls Housing Finance to raise over Rs 7,000 crore:
Indiabulls Housing Finance said its board has approved a proposal to raise over Rs 7,000 crore through various means.
This includes USD 275 million (Rs 2,043.43 crore) by issuing equity shares or other instruments.
The company's fund mop-up plan is subject to shareholders' approval in the upcoming annual general meeting (AGM) to be held in late July.
Indiabulls Housing Finance was quoting at Rs 263.70, down Rs 0.30, or 0.11 percent on the BSE.
June 30, 2021
/ 10:03 AM IST
Market Updates at 10 AM
Benchmark indices erased some of the early gains but still trading higher with Nifty around 15800 level.
The Sensex was up 177.68 points or 0.34% at 52727.34, and the Nifty was up 50.10 points or 0.32% at 15798.60. About 1760 shares have advanced, 887 shares declined, and 90 shares are unchanged.
Maruti Suzuki, Divis Labs, JSW Steel, Tata Steel and SBI Life Insurance were among major gainers, while losers included Power Grid Corp, Adani Ports, ICICI Bank, NTPC and Grasim.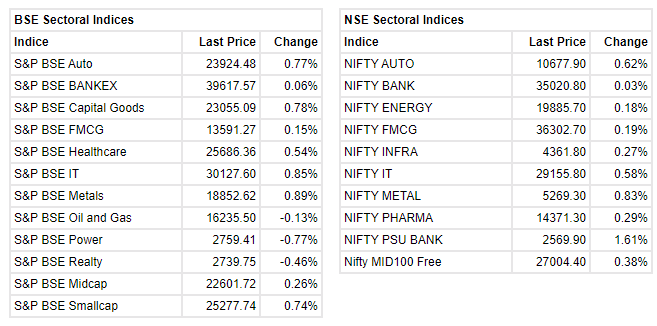 June 30, 2021
/ 09:53 AM IST
Lupin receives tentative USFDA approval
Lupin has received tentative approval from the United States Food and Drug Administration (FDA) under the US President's Emergency Plan for AIDS Relief (PEPFAR) for its New Drug Application for Dolutegravir, Lamivudine and Tenofovir Disoproxil Fumarate (TLD) Tablets, 50 mg/300 mg/300 mg, and antiretroviral Fixed Dose Combination (FDC). This product would be manufactured at Lupin's Nagpur facility in India, company said in the release..
Lupin was quoting at Rs 1,161.85, up Rs 0.85, or 0.07 percent on the BSE.