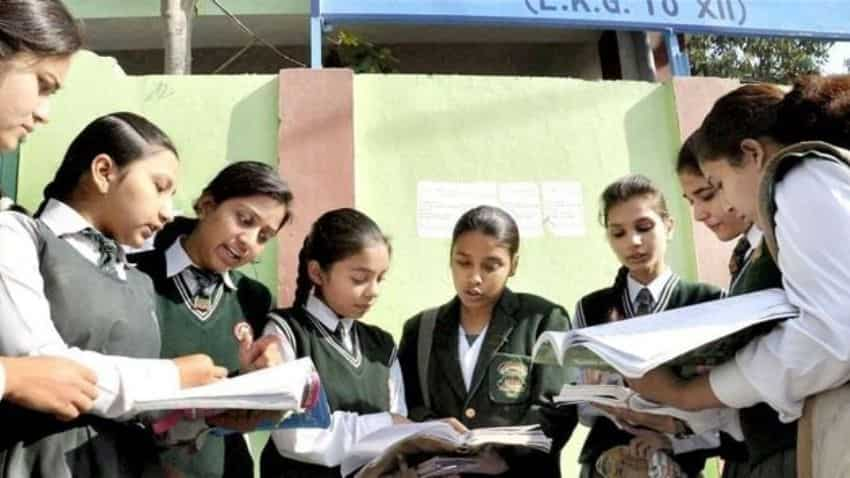 CBSE Latest News: The Central Board of Secondary Education (CBSE) has taken a big decision regarding the affiliation system. The CBSE has extended the deadline for new registration, upgradation and extension under School Affiliation Re-engineered Automation System (SARAS) till June 30, 2021. The CBSE has issued this notification on its official website at cbse.gov.in.
See Zee Business Live TV Streaming Below:
As per the CBSE notification, "the Competent Authority of the Board after due consideration and reviewing the current COVID-19 situation has extended the first window period of online application for Fresh Affiliation, Up-gradation of Affiliation and Extension of Affiliation till 30.06.2021 for the session 2022-23 without any late fees."
The School Affiliation Re-Engineered Automation System (SARAS) refers to to the Affiliation system that has been re-engineered/ restructured for ensuring greater effectiveness. This is a completely digital system, with least human intervention and will come into effect from March 2021.
In other CBSE news, with the cancellation of the CBSE Class 10 Board Exam 2021, the marking scheme has been a cause of concern for the students and the guardians. The CBSE has stated that the CBSE Class 10 Board Exam 2021 candidates will be evaluated on the basis of an objective criterion.
As per a report by india.com, the latest updates say that the CBSE has decided to formulate the results of the CBSE Class 10 Board Exam 2021 candidates in a similar manner like the last year. In 2020, several papers for the CBSE Board Exams were stalled after the pandemic broke out. At that time, the CBSE had calculated the marks of the students for the first three exams in March 2020. The students who have completed all the CBSE 10th class exams got the results based on their performance in the exams. However, students who appeared for more than three exams got results based on the average of the best three subjects.
The CBSE has also sought suggestions regarding CBSE Class 10 Board Exam 2021 evaluation scheme from various schools, many schools in Bengaluru, Mysuru, Delhi, Noida, Bhubaneswar and Surat have shared the kind of evaluation process used for exams conducted in schools, both in online and offline mode. Expectedly, based on this information, the CBSE will formulate the 'objective criterion' and compile the results of the CBSE Class 10 Board Exam 2021 candidates.
As for CBSE Class 12 Board Exam 2021, the exams have been postponed as of now and a decision on the revised dates of the exam will be taken on June 1, 2021.
For regular updates, the CBSE Class 10 Class 12 Board Exam 2021 students must check the official CBSE website at cbse.nic.in.