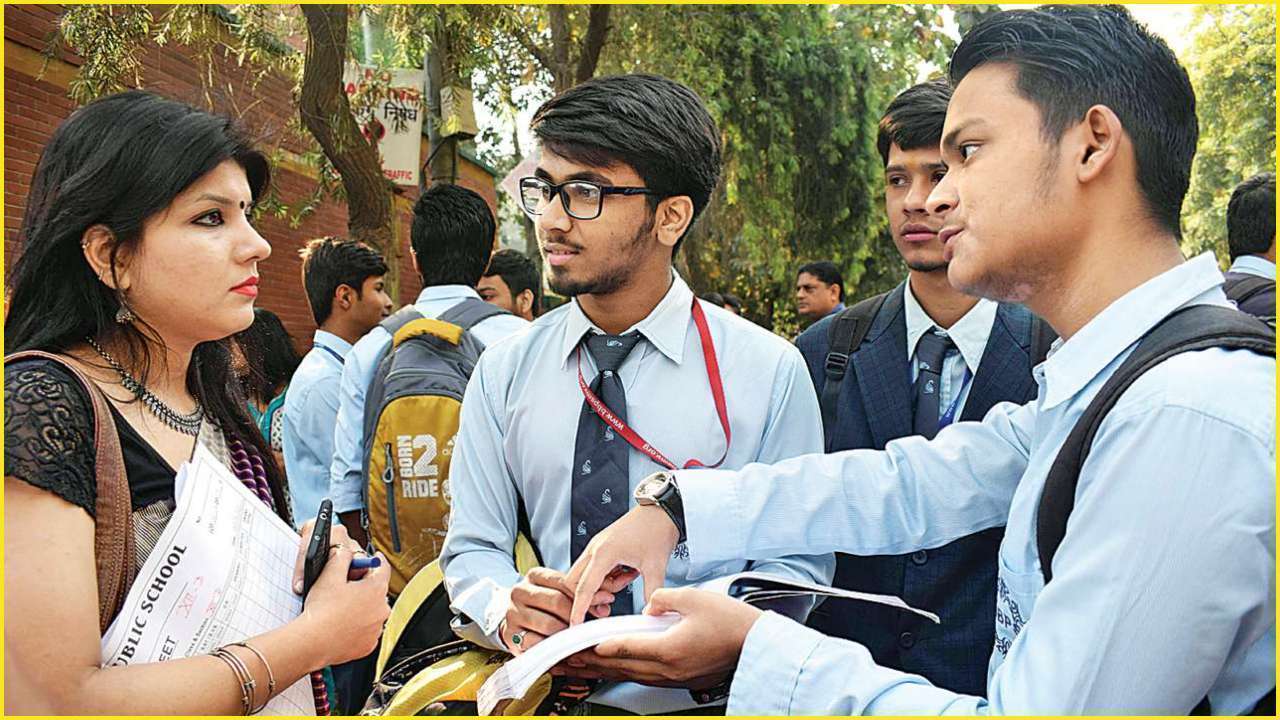 Speculations are rife that Central Board of Secondary Education (CBSE) would announce fresh dates for the postponed CBSE Class 12 Board Examinations 2021 in June and as per the official circular of the CBSE, the COVID-19 situation will be reviewed by the board before finalising the new dates. However, with the COVID-19 cases rising daily and touching new benchmarks on a daily basis, teachers and experts are now worried that CBSE Class 12 Board Examinations 2021 may get delayed to July or August.
CBSE Class 12 Board Exams 2021 unlikely in June: Experts
India is now recording around 4 lakh cases on a daily basis. Though some states have shown early signs of plateauing of COVID-19 cases while cases are surging rapidly in some states. Several states and Union Territories have imposed lockdowns and other curbs to check the spread of coronavirus.
"Optimistically let's say that cases start to decline in June and rapidly. Even then we are looking at over 1-2 lakh cases for a considerable amount of time," an expert was quoted as saying by Times Now.
"In the first wave, it took about three months for active cases to go from the peak of 97K on September 11 to 30K. While this is not precisely true as number of recoveries are expected in proportion to the active cases and the fall expected to be sharp, we can still presume that June would continue to be a no exam month as the impetus would be to ensure safety. As such, we can only consider July as a possibility," he added.
Mrs. Goyal, Principal SPS said, "We may hope but realistically exams in June may not be a possibility. Even if the board announces, I am certain no parent or student would be willing at this time. The second wave has wreaked havoc and so many students have been impacted…family member lost. With the scenario, we are looking at exams probably in late July or even August."
Several teachers and experts maintained that it is not prudent to keep postponing the CBSE Class 12 Board Exams 2021 indefinitely and the government and the CBSE must adhere to a deadline. "Postponing 12th Board exams till August can still be considered but beyond that date, one must ask if it if worthwhile. This academic year has already extended by 3 months, add another 3 to 4 months and we are talking about one semester gone. Another 2 months and the year is wasted – no matter how you look at it," said a retired principal to Times Now.
A CBSE official, while speaking to a leading portal indicated that if the situation worsens, the CBSE may follow the assessment plan of class 10, 'but it's too early to say'.
"If the exams could not be conducted in July, then we can not further delay conducting the exam. As the entire exam process takes more than a month including evaluation of copies and result declaration. If suppose the result be declared by the end of August, how will the students take admission in varsities, higher education institutions", India TV quoted the official as saying.
It is to be noted that a large number of students across the country are demanding that CBSE Class 12 Board Exams should be cancelled just like CBSE Class 10 Board Exams 2021. It remains to be seen whether CBSE would cancel or continue to postpone the Clas 12 Board Exams 2021 but the students definitely need clarity over the exams dates now.